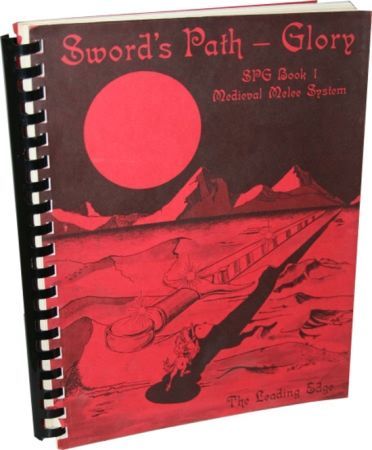 Well, "
Sword's path: glory
" is likely the most convoluted and math-heavy fantasy combat system ever developed, but i may be proven wrong since i have never read "
The Riddle of steel
", for instance.
Is it playable, after all? I don't know, but there surely
are
players willing to revel in this kind of difficult rule-systems. Unfortunately, i never really managed to get copies of the second book- and given that even on NK website it isn't available, i suppose my chances are very small.
And yes, i would definitely play this, had i the time and patience nowadays to absorb the rules.
It is no secret that i adore complicated fantasy rpg systems, and i'm sure that my acquaintance with
Powers & Perils
could help me a lot to comprehend this system.
http://dfiles.eu/files/y2ywrzbte